Cleaning guidelines Holiday houses
This document is for owners, managers and tenants of holiday homes. With this document we want to share our knowledge and experience about important hygiene measures for a safe rental of a holiday houses.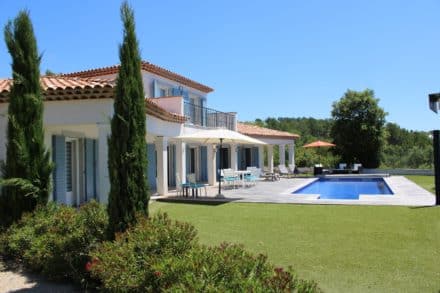 Within Q Home we have always found it very important that our holiday homes are perfectly clean. Our cleaning teams and managers have always been equipped with a checklist to check their cleaning. However, due to the recent Coronavirus, COVID-19, there are a few things that have become even more important than before. We therefore would like to ask you to take the time to read this document carefully. Since no guidelines have yet been imposed by the government regarding cleaning holiday homes, we have based our knowledge on recommendations from Centers for Disease Control and Prevention (CDC).
Our recommendations listed!
It is important to avoid physical contact between groups of people as much as possible. This means that we no longer do arrivals at a central location with several travel groups at the same time. Each family goes directly to their holiday home and will receive an explanation from the manager on a later moment (with appropriate distance). Every home will need a key safe for this. The tenants will receive the code of the key safe from the manager no earlier than 1 hour before arrival. After the tenants arrive, the manager will come by to explain the house and to settle the amounts that need to be paid on arrival, such as cleaning and bed linen.
The cleaning team will receive an extra checklist, on top of their regular cleaning checklist.
The initial cleaning before the season should also be performed according to these guidelines and preferably by the Q Home cleaning team so that the guidelines are followed.
We will provide all cleaning teams with the right products to properly clean and disinfect surfaces, floors and hands.
Tenants will be asked to collect the bed linen and towels in one place in a supplied large plastic bag by the owner or the concierge. The concierge will ask this to the tenants and make sure there is a bag.
We also ask tenants to ventilate the house on departure by leaving windows with barre de sécurité, or leaving windows on the first floor open. The entire house will be aired again during cleaning.

We will expand this list if necessary as more guidelines of the gouvernment are published.
Additional Cleaning protocol
Cleaning teams will be asked to use protective material: disposable gloves, – homemade or purchased face masks.
The cleaning team will be provided with disinfectant tablets for floors and surfaces.
If you don't use a paper towel or disposable wipes for cleaning, use a new cleaning cloth for each guest.
Please be attentive for the disinfection of:
door handles
surfaces
light switches
remote controls
tables
pull cords from fans and lamps
window sills and window handles
thermostats
keys
handrails
sinks
handles of cupboards and equipment: oven, toaster, pressure cooker, coffee maker, etc.
washbasins
toilets
showers and bathtubs
vacuum cleaners and cleaning materials themselves
Do you have any questions or comments regarding cleaning? Please contact the local manager mentioned in the voucher you received from Q Home.