RENT YOUR HOLIDAY HOME IN SOUTH FRANCE
---

Are you considering renting out your holiday home in the South of France?

Why leave your house uninhabited when it can deliver money by renting it out and renters can enjoy your unique villa. Q Home has been renting out holiday homes in the South of France for more than 10 years. The Q in our name stands for Quality, which we translate into our range of houses and the quality of our services.
Q Home is the rental agent in Provence and Côte d'Azur, specializing in the rental of holiday homes. Make an appointment for the recording of your holiday home and be informed about:
The method of Q Home
Advice regarding the successful rental of your holiday home
Determining the rental price of your holiday home
RENTAL SERVICE Q HOME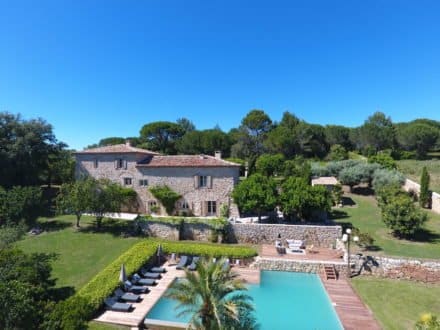 Q Home is the rental agent in the Provence Alpes Cote d'Azur, specializing in seasonal rental of good quality holiday villas. Q Home has years of experience in the rental industry and has a large network of tenants in Belgium, the Netherlands, Scandinavia and France. Almost 50% of our tenants are regular guests who rent one or more properties each year.
We focus on the Provence Alpes Cote d'Azur in southern France (including Lorgues, Flayosc, Draguignan, Cotignac, Carces, Videauban Villecroze, Salernes, Fayence, Seillans, Valbonne, and the coastal towns such as Cannes, Theoulle sur mer, Frejus, St Maxime, Le Lavandou), but also around Aix en Provence up to Orange.
Below an overview of our services:
The period April to October is an ideal period for the rental of your holiday home in the South of France.
Our personal service and good service distinguish us from other parties
The period April to October is an ideal period for the rental of your holiday home in the South of France.
Our personal service and good service distinguish us from other parties
| Service | Rental service |
| --- | --- |
| Personal visit/knowledge of the house, taking the photos, knowledge of the house from A to Z and the layout of the publication. | V |
| The right price advice to achieve optimal occupancy and give maximum visibility to the publication | V |
| Recruiting the tenants by using internet site www.qhome.fr, social media, articles in magazines and acquisition with the help of. leaflets. | V |
| Processing requests, accepting reservations and drawing up the lease agreements. | V |
| Insight into reservations and payment schedules. | V |
| Processing payment terms and deposit. | V |
| Making checklists available to managers and owners. | V |
| All our tenants receive a voucher 2 weeks before arrival with directions to your villa or key address, travel information, information about the possible costs to be paid on arrival. | V |
| Upon returning home, the tenants receive a welcome-home message and a survey form about their findings from your accommodation. | V |
Q Home has a network with various independent contacts in your region, who can provide the local services below for you. So that you can arrange your villa rental from A to Z.
| Service | Local service |
| --- | --- |
| Receive from the tenant on arrival, explain about your holiday home and take care of the key transfer. | V |
| A trusted person on site for tenant and landlord to solve or identify problems directly during the rental. | V |
| Point of contact for the tenant during the rental period. | V |
| Start and end inspections of the home | V |
| Cleaning and linen service | V |
Contact us and we will look together at the rental possibilities of your home.
Contact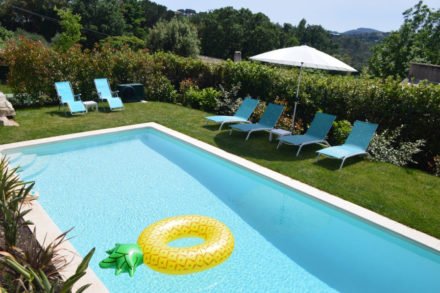 Beautiful house with everything on it and in it. Beautiful pool with sun loungers.
Villa Ananas – Fam. Koster – May 11th 2019
As owners, we are pleased to work with the Q-home agency. We have hesitated to take care of our own rentals, but in the 5 years that we have been working with the great Q-home team, we have not doubted our decision for a minute!
Indeed, not only is the house well let, which allows us to invest in renovations and/or improvements, but above all, our tenants are respectful of the property. We are not afraid that we will find our villa in bad condition after a rental period.
The team on site pays attention to our wishes and remarks and takes into account not only the wellbeing of the tenants, but also the good relationship with the neighbours, which is really appreciated.
The team in the office is very reactive and gives very good advice; by this we mean that at our request we will be coached to improve the equipment of the house and make the most sensible investments.
In short, we are very happy with this cooperation, which we highly recommend.
Laurence and Dominique
Laurence en Dominique from Les Delices du Sud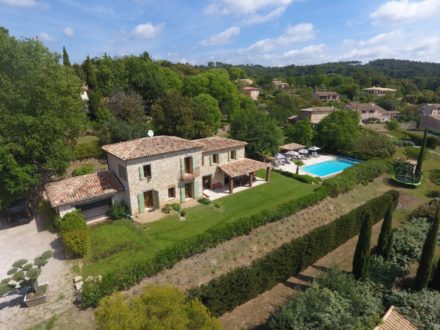 Q-home is run by pleasant, nice and reliable people who keep their appointments. We as owners are delighted to be on the Q-home site, rental runs excellently, partly due to good advertising, flyers, leaflets and advertisements from Q-home. Very good service!
Kees from La Douce Noa
"Three years ago, we came into contact with Q Home. In an exploratory talk with Folkert and the caretaker it quickly became clear that they could give us what we hoped for: trust and a personal approach and guidance. We had reservations beforehand about how we should arrange everything, but together they take almost everything out of our hands. The caretaker we have is worth its weight in gold. He really makes sure that we rent out carefree. We are always surprised that there are really no tenants and that there have been many in the meantime.
Contact with all employees of the Q Home team is fast, pleasant and professional. We can warmly recommend Q Home".
Brigitte of Bastide des Amandiers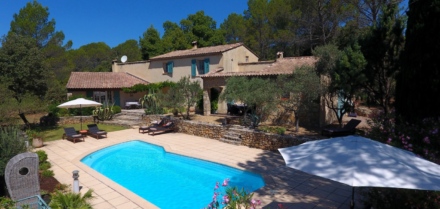 Since 2010 we have a second home in France, Nouvelle Maison. Q Home takes care of the rental from day 1. Folkert and Debby have opened a whole network in France for us and have shown us the world of maintenance of house, garden and swimming pool. We have therefore made a flying start in France and the rental has always run very well from the very first moment. The team of Q Home is extremely friendly and easily accessible. They always think along with us as much as possible and they ensure a very good occupation of our house! Highly recommended for the good care and rental of your holiday home.
Aukje and Gunter from Nouvelle Maison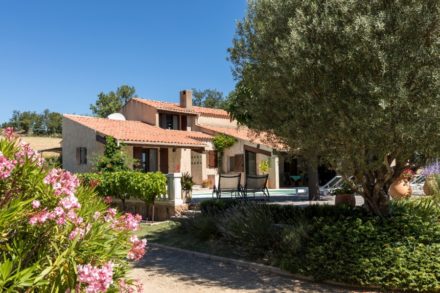 2019 was our first year with Q Home. We  were impressed by their professional approach; quick response to emails and always available by phone if you need assistance. This is particularly helpful when starting out. Their advice was well thought out and clearly shows long experience in the rental field with sensible suggestions to maximise rentals. We are looking forward to a long working  relationship with them for many more years to come.
Jacqui of Villa Les Abeilles
After initial hesitation, because we had never rented out, we started 2019 with the rental and management of our house "VILLA LORANT" by Q-Home.
We are pleasantly surprised by the incredible quality and accuracy offered to us, but especially the service and attention offered to our tenants. We like the management by Manfred Le Febre and the communication with the Q-Home team!
Bert and Marijke of Villa Lorant
" We are now working together with the Q-home team for the third season to our full satisfaction.  They relieve us of all our worries regarding the rental of our holiday home in Provence.
Q-Home's strong points are : reliable clean tenants, clear agreements and accurate handling of administration and finances".
Rolf from Villa Renard
We rent out our holiday villa via Q-Home. This goes flawlessly, we are kept punctually informed of rental dates but also the transfer of the rental amount is done very correctly.
Any questions or remarks will be solved in consultation. The management costs are compensated by the commitment of the agency, which takes all worries out of our hands, so we have no worries. Reception of tenants is done by the under supervision of Q-home working manager of our house!
We are satisfied and hope to continue working with Q-home with the same mutual commitment, represented by Folkert & Debbie and their enthusiastic team.
Hendrik and Lieve of Villa Les Tortues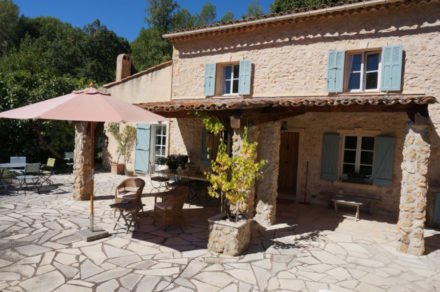 We have been with Q-Home for two years during which time they let 24 of 26 available weeks. Payments are always on time if not a little early. We are kept informed of all bookings. We have personal contact with our designated house keepers and we always find the house as we left it. Any questions are quickly answered in a professional and friendly manner. Working with Q-home is very easy.
Liza and John from Mas de La Brune